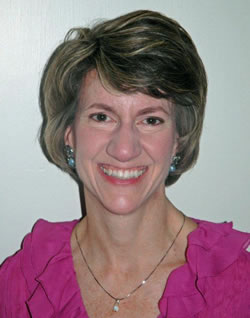 About My Home Matters
Ginny Hughes, OT/L, CAPS, is an Occupational Therapist and Aging In Place Specialist with 25 years of experience working with adults and their families. She works with persons living with arthritis, heart disease, stroke, head injury and Parkinson's disease in hospitals, rehabilitation, outpatient clinics, at their home and work settings. She uses her understanding of people and their activity in their home environment to insure that their home matches their needs.
Using knowledge of anatomy, the aging process, and medical conditions that may impact a person's independence, Ginny takes time to understand her client's individual circumstances such as mobility, sensory, vision or cognitive changes.
Ginny knows that every situation is unique. Ginny takes time to get to know her clients and what is important to them about their home. She uses her experience as an occupational therapist and certified aging in place specialist to recommend solutions so they can enjoy their home for years to come.
Ginny Hughes is a Certified Aging in Place Specialist
The Remodelers Council of the National Association of Home Builders (NAHB) in collaboration with the NAHB Research Center, NAHB Seniors Housing Council, the American Occupational Therapy Association and the American Association of Retired Persons (AARP) developed the Certified Aging in Place Specialist (CAPS) program to address the needs of consumers who want to make their house a home for a lifetime - regardless of one's age, or functional abilities.
A Certified Aging-in-Place Specialist is specially trained in:
The unique needs of older people
Home modifications that can help people continue living independently in their homes longer
Common remodeling projects
Solutions to common barriers
CAPS professionals have been taught the strategies and techniques for designing and building aesthetically pleasing, barrier-free living environments. CAPS professionals include occupational therapists, remodelers, general contractors, and architects.